Web Hosting Services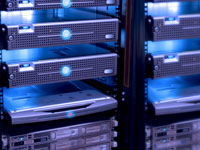 Since 2004, we have been offering Windows based hosting services through our hosting division, LiquidSix Hosting. Since then, we have grown to host thousands of websites for our customers both on our UK and US networks. We offer a choice between the two networks when signing up for our range of services.
We own all of our UK servers and hardware, which are colocated in a modern data center in Manchester with technicians on site 24/7 to deal with any issues. In the US we host our servers in Dallas, Texas in a state of the art data center. Whichever network you choose to host your site on, you can be assured of the highest level of service at an affordable price.
Just some of the services that we offer include (click to be taken to the LiquidSix Hosting site for more details):
To order any of our services, just click on the service that you are interested in above and then on the appropriate link to order. Our shared and reseller hosting can be ordered automatically online 24 hours a day and you can be ready to go with your new website in just a few minutes! For our standard range of servers and other orders, we can get your service online the same day.
If you have any questions, please do not hesitate to contact us by clicking on the link below. We are waiting to hear from you and looking forward to helping you with all your hosting needs!

» Click here for contact details to discuss your hosting needs