Domain Name Services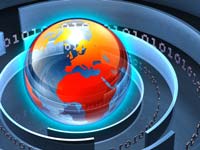 We offer a complete range of domain name extensions for your websites that are hosted with us and for other use. These range from global domains such as .com, .net and .org to local domains including .uk, .co.uk, .org.uk and more.
Currently, we only sell domain names to web hosting customers as you require a hosting account to access the control panel to place your order. In the future we plan to open up registrations to anyone, using a new control panel and billing system that we are working on for release late in 2018. This is based upon Nexus Panel and our other Nexus Family products. Keep an eye out for news on this!
To view the complete range of domains that we sell, including prices and transfer options, please click here!
If you have a problem or query about a domain that has been registered through us, and you have found this page through research such as a Whois lookup with Nominet, the next steps will depend on the situation. If you own the domain directly with us, we will be able to assist you with your query, please use the link below to contact us or login to your control panel to manage the domain. If you did not purchase the domain from us directly, please contact the company that you purchased it from and they will be able to assist you. If you have lost their contact details, we may be able to provide these if they have authorised it - please contact us. If you are not the owner of the domain, we will be unable to assist - please contact the domain owner for assistance with your query instead. They will contact us if necessary.

» Click here for contact details to discuss domain names