Development Services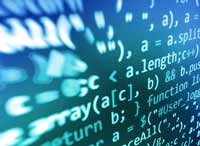 With over 20 years experience, we can assist you with your development needs. We consider both large and small projects, and will work through your requirements with you before development begins.
We are familiar with a range of technologies, including but not limited to:
Microsoft .Net Framework (C# or VB.Net)
ASP.Net
ASP.Net MVC
Microsoft Internet Information Services (IIS)
Microsoft SQL Server
MySql
XML
Classic ASP
HTML
CSS
Javascript and common Javascript libraries
Adobe Creative Suite
For web based projects we can provide web hosting and other infrastructure to support the project once it is online. This allows us to provide a full service to our customer, from start to finish, and to continue to support you into the future.
In addition to standard development services, because of our experience with running Windows based servers, we are ideally suited to work on custom integrations with server products and control panels and have worked on a number of these projects for public release, for customer's private use and for our own internal use.
We can also provide solutions based on our range of products, such as our Nexus Family products. We can work on private modules for your needs, or in some situations we can work on a sponsorship basis where a particular product is developed based on your needs and is also released to other customers after it is complete.
All development services are negotiated on an individual basis. Please contact us to discuss your requirements and so that we can provide you with a quote.

» Click here for contact details to discuss your project